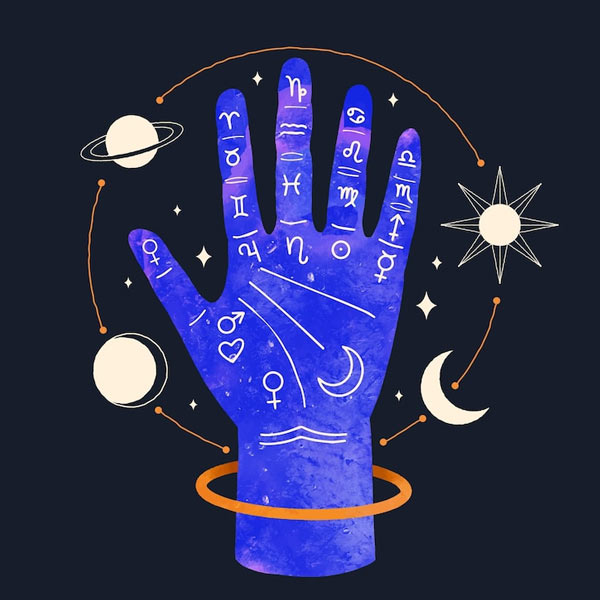 What is Astrology all about?
Astrology is an archaic form of science that roots in ancient India and deals with people's past, present, and future. Our highly acclaimed astrologer, Dr. Meenaakshi, provides the Best Astrology in Delhi. It is the study of movements and changes in the relative positions of distant celestial bodies and the influence they have on human lives.
Also known as Vedic or Hindu astrology, Indian astrology is based on the notion that stars and planets have a powerful influence on an individual's life throughout their lifespan.
How does Astrology Work?
To know how astrology works, you need to know the distinct elements of astrology.
Nakshatra - Nakshatra is the group of stars or constellations through which the moon passes by at certain times.
Graha - The grahas are the heavenly bodies or the planets that have an impact on our daily life. There are generally nine grahas and two lunar nodes, Rahu and Ketu.
Rashi - There are 12 rashis like the 12 zodiac signs in western astrology.
Bhava - The birth chart is divided into 12 parts, which are called bhava or house.
Astrology Helps in Resolving Issues.
Astrology has been guiding the lives of people for a very long time. Our astrologer provides her Famous Astrology Services in Delhi.
The guidance of astrologers is widely used for making life peaceful and happier by removing all the problems. The strong desire to know what the future beholds has made astrology and its related fields very popular.
You can easily get access to the best guidance from the top astrologer in India. she will go through your birth chart and provide in-depth reports and solutions to your problems.